Szekszárd
Dúzsi Tamás Winery
Our Szekszárd based family winery has been established in 1994. Most of our estate is situated in Sióagárd – where our best roze's are made, and also in the slopes of Görögszó, where our best red wines come from.
A 3.3 hectar blaufrankische vineyard used to form the basis of our estate in the beginning of the 90's, that we have managed to purchase and obtain based on the work of our ancestors. Our ancestors were Swabian farmers in Nagykozar, and their estate formed the basis of the local agricultural centre in the communist era, at the time.
We currently own and work on a 40 hectar land, whilst also integrating grapes from an additional 20 hectar via our contracted partners.
We work with a wide range of grape varieties, and we love experimenting with various new blends. Our varieties include: Kékfrankos (Blaufrankische), Merlot, Cabernet sauvignon, Zweigelt, Ezerfürtű, Olaszrizling (Welschriesling), Pinot noir, Zenit, Blauburger, Syrah, Cabernet franc, Kadarka, Portugieser, Menoire, Alibernet.
We have built our classic wine processing factory in 2001, in Sióagárd-Lányvár, that enables fast and gentle processing of our produce locally. The main building itself is built in front of 3 loess cellars, that provide excellent climate for the barrel ageing processes of our red wines. Additionally, we also own another few loess cellars in the same town, where we also store and barrel age our wines.
Sióagárd is a unique "cellar-town", that offers a spectacular spot of interest to the wine tourists, who visit the area. The cellars are situated in a layered structure that embraces a loes hill around, in a number of "floors" height. Each of these cellars provide ideal climate to the wines of the local growers. This is also where our cellar called "Probus Cellar" is situated, where we hold our professional wine tasting sessions & welcome our guests and wine fans.
In Kadarka Street, in Szekszard city, we have also purchased, saved and renovated a 150 year old cellar for the later generations. We have kept all of it's original features & we have built an additional cottage next to it. We hold professional wine tastings in this building too for those interested in our range of wines. This is where we also store our historical collections in an attempt to pay respect to the work of our ancestors.
Highlighted products from our winery
Our Featured Wines
Our winery mainly focuses on grape varieties that are typical of the Szekszárd wine region, however we also work with many other local and traditional varieties. We enjoy experimenting, creating different new blends.
We make roze wines from almost all red grape varieties that are available to us. Most of our roze wines have been awarded amazing results on major international wine competitions.
We are also very proud of our red wines, where we mostly rely on traditional Szekszárd varieties, such as Kékfrankos (Blaufrankische) & Kadarka. With our red wines, we aim to retain and highlight the local taste notes, and characteristics, whilst slightly completing these with other classic, major varieties such as merlot, cabernet, or Pinot Noir.
Our Görögszó 2009 vintage (Cabernet franc & Cabernet sauvignon blend) has been awarded the most prestigious gold medal and "Prix Special Hongrie" on the most recognised international wine contest in Bordeaux, in 2013. Whilst the 2011 vintage of the same wine has also won the world's most recognised international wine contest in Paris, the Vinalies Internationales, in 2015. In other words, our Görögszó wine was qualified as the best wine from 3575 wines, from 40 countries.
We generally achieve the same international recognition with our red wines, than with our rose wines. Our full bodied red wines are made with complexity in mind, as well as harmony of the different features, characteristics, and varieties in a blend.
History
Our Family
We have bought our initial estate of 3.3 hectares of Kékfrankos vineyard in the beginning of the 90's, following the work and heritage of our grand parents. This is how we have started the Dúzsi family winery. We then gradually built up the winery step by step, to what it is today. Initially we have done all the wine making processes ourselves as a family, until we could slowly afford to start employing other staff members. Albeit, we are still very much present and involved at all stages of the wine making processes. Currently it's 5 of us working in and around the cellars mainly, however our youngest son Lőrinc, also often gets involved besides his university commitments.
With the number of children, our estate has also gradually expanded. Currently we are a proud family of 7 children in total. Réka and László living independently already, and they also added 3 grand children to our family.
There are family enterprises, and entrepreneurial families. We define ourselves as the latter one. We believe an entrepreneurial vein and work ethic is running in family, and we pride ourselves in living and working accordingly.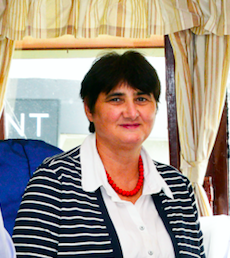 Ilona is our Financial Director & CEO and also the key figure in keeping our family spirit up. She is a teacher by qualification specialised in the Hungarian-Russian languages & literature. She has studied in Szeged, Moscow & Odessa.
However once the family enterprise started, it has quickly absorbed her into other responsibilities around the wine making processes and other financial decision making. She quickly studied & qualified as wine maker & also completed other courses within the wine business. Currently she is still very much involved in all stages of wine making, including making her own blends, whilst also acting as our Financial Director.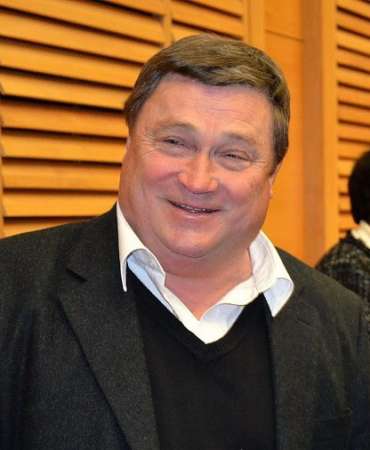 Engineer of Viticulture and Oenology, with a second Bachelor Degree of PE Teacher. After he qualified as a wine maker, he took up a position at a state owned winery, whilst also teaching Viticulture at a local high school.
Following his passion as a road bike racer, he also completed a degree as a PE teacher, at University of Pécs. To this date, even in his seventies, he is training on his bike every day.
He is also known as the "discontented one" in the family. Tamás keeps striving to experiment and to provide better and better wines to the consumers, and in his eyes the wines are never good enough, to stop trying to improve.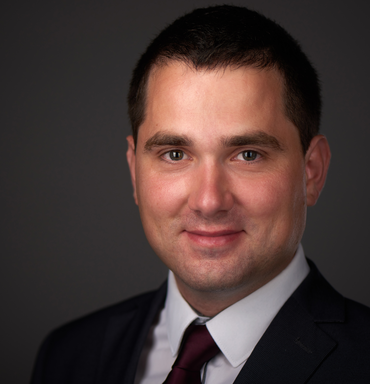 Marketing Director / Sales Director
Engineer of Viticulture and Oenology, that he studied as a Bachelors in Budapest and Geisenheimben, and continued his Masters degree in Montpellier, Bordeaux and Lisbon. Tamás is in charge of export, and managing all their international relations, and PR responsibilities in the family. Equally, he is also very much involved in the wine making processes, especially in creating wonderful red blends.
Tamás is also playing important roles in a number of international wine competitions in the judges seats, whilst also member of the Committee of National Wine Specialists, and also the Chair member of the Hungarian External Economic Relations Committee.
Blogunk és Híreink
Híreink